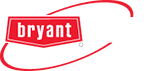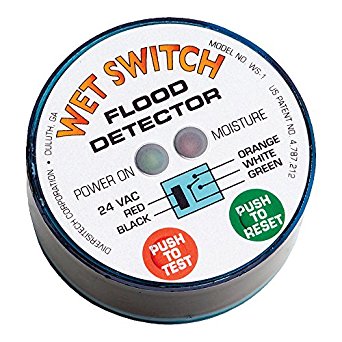 The Wet Switch is a solid state device designed to detect the presence of condensate water overflow. The Wet Switch is placed into the secondary drain pan a normally dry pan. If the primary drain pan fails, condensate water will overflow. into the secondary drain pan. Upon sensing moisture, the Wet Switch will turn the system off (typically the cause of the condensing water) to help prevent damage to carpets, walls, woodwork, ceilings, and other property.
Standard 24VAC control - Epoxy Encapsulated Electronics.
Multiple Unit Connectivity - Multiple unit connectivity allows for multiple Wet. Switches to be connected in series to adequately cover large drain pan areas.
Double Throw Relay - Allows for wiring to interrupt system and to sound an alarm (by others) when moisture is detected.
Solid State Electronics - Proven electronics prevent mechanical failure in an aggressive operating environment.
Compact Package - This technology is packed into a 3-5/8" diameter by 1-1/4" high cylinder. Furnished complete with 5-conductor 22AWG stranded cable, 6' long.
Stainless Steel Sensor Array - A high tech array of multiple stainless steel sensors detects even a minimal amount of water drawn into the hydrophilic pad.
Integral Feet - Integral feet raise the hydrophilic pad and sensor array off the drain pan slightly to prevent nuisance tripping and pan corrosion (metal pans only) from interfering with the sensor array.
Hydrophilic Pad - A high tech polymeric fiber quickly draws water into the sensor array using proven capillary technology.